Type: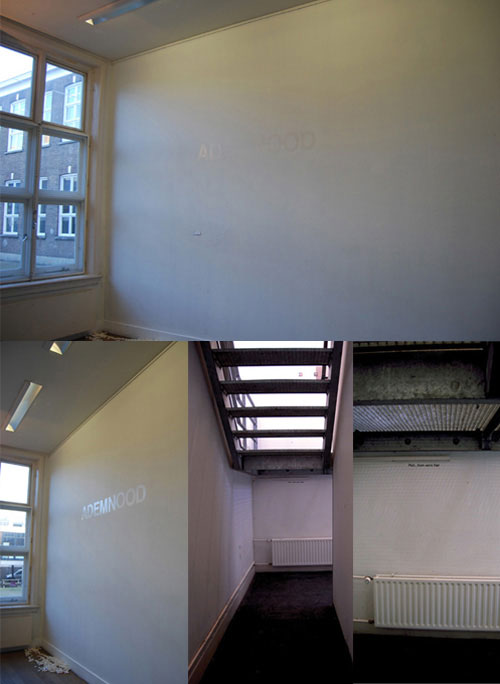 Ademnood is written on the wall in foil, this room is often used for presentations. It means short of breath. It can only be seen in certain light, just how you can suddenly feel short of breath during presentations.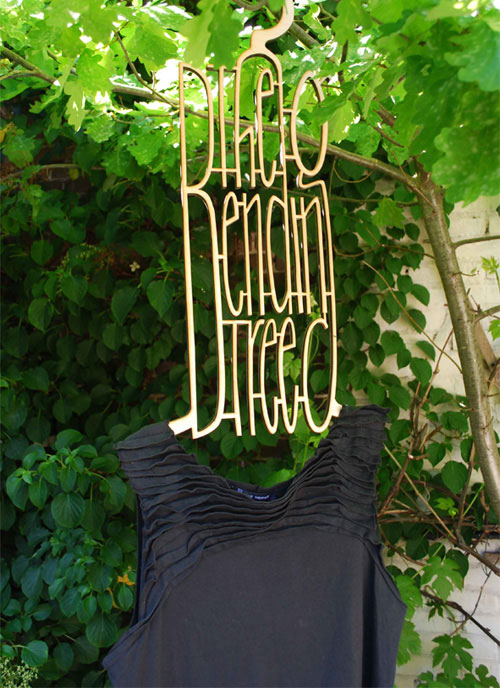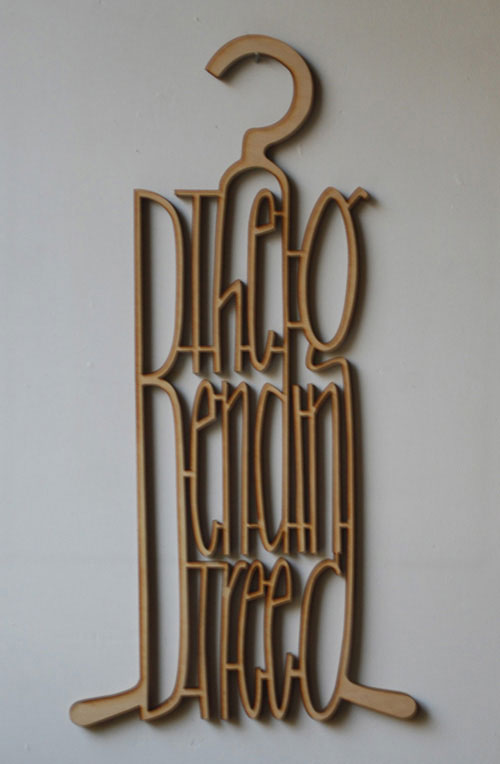 The Bending Tree. A clothing hanger made for a made up clothing brand.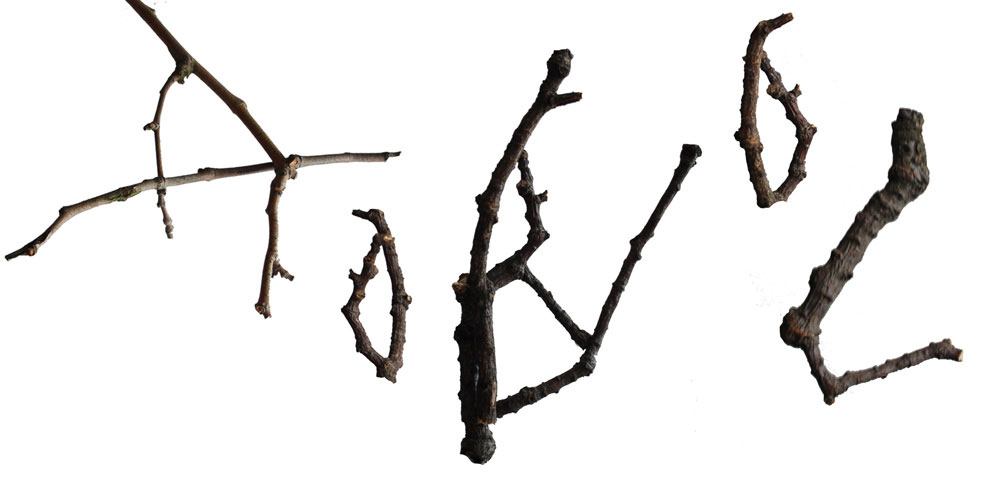 Typography in the trees.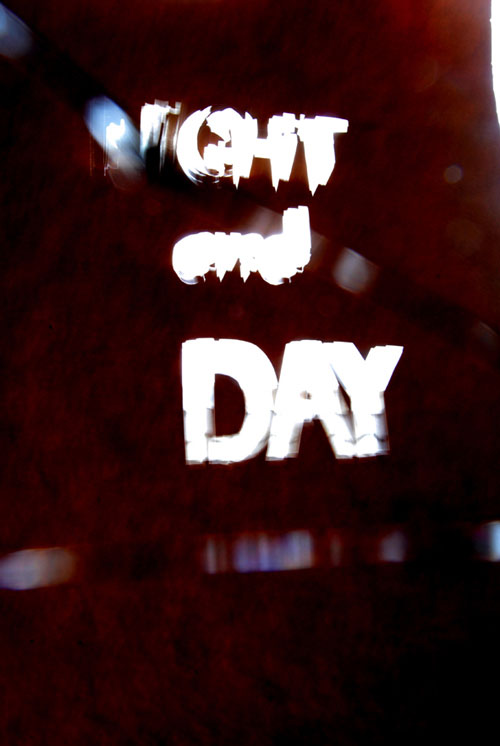 The poster I made for a exhibition in school, called Night and Day.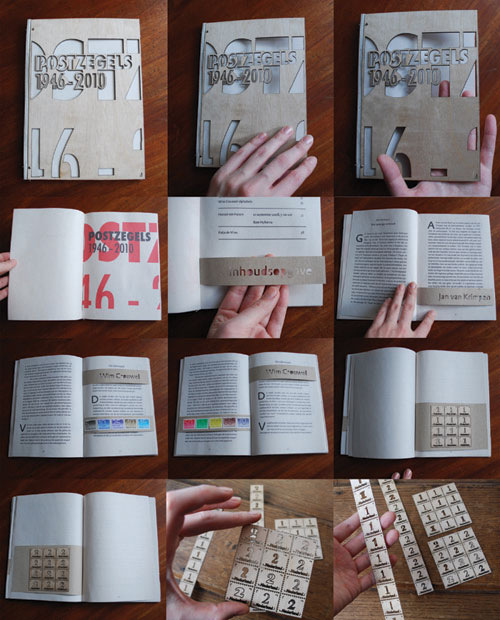 A book I designed and bound about stamps.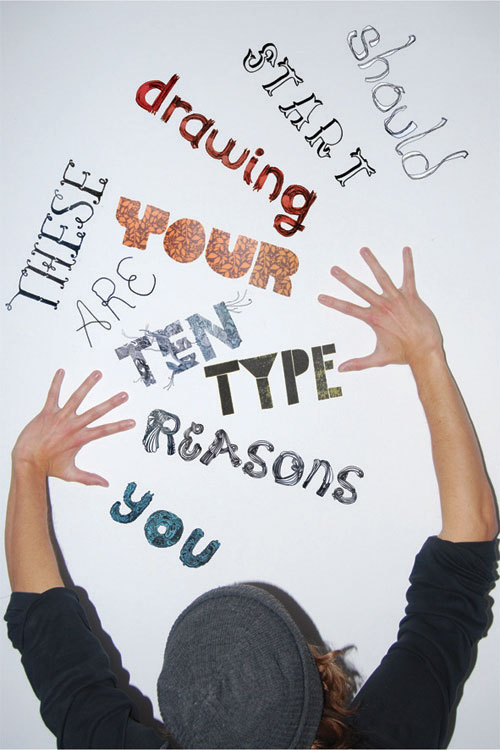 A poster about handwritten type.
© Katja de Vries